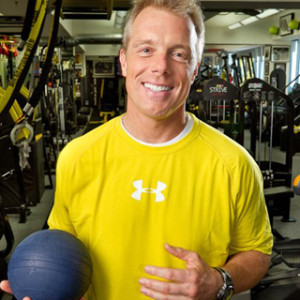 Gunnar Peterson is a Beverly Hills-based personal trainer whose clients include celebrities, such as Sophia Vergara, Angelina Jolie, Kim Kardashian, Jennifer Lopez, and Matthew McConaughey and professional athletes alike. With more than 20 years in the fitness industry, Gunnar is known for his dynamic approach, boundless energy and humor.
Gunnar emphasizes strength training modalities that can be transferred from the gym to daily life, from training camp to championship. He has worked with athletes from the NBA, NHL, NFL, USTA, professional boxing and various NCAA sports.He released his first book, G-Force, in January 2005 (Regan Books), now out in paperback as The Workout.
Gunnar is certified by the National Strength and Conditioning Association and the American Council on Exercise, and he is a graduate of Duke University. Gunnar is regularly featured in People, Shape, Muscle & Fitness, Allure, Elle, In Style, In Touch, US Weekly, Men's Health, Women's Health, Self, Fitness and many other magazines. His frequent television appearances include The Dr. Oz Show, The Today Show, CNN, CNN Headline News, Extra, and shows for E! and VH1.