A B O U T
About Julie Carson May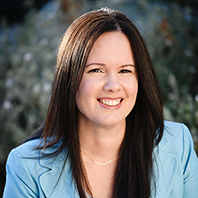 In 2005 Julie Carson May founded Media Motion International (MMI) to focus on building brands and brand extensions for talented thought leaders, experts and corporations. Her expertise is in working with talent and companies in the life improvement field encompassing wellness, fitness, sustainability and other areas related to health and quality of life.

MMI works closely with clients to secure profitable deals in areas including television, radio, magazines, web series, DVD products, licensed products and book platforms. In addition, MMI specializes in cultivating sponsorships, partnerships and marketing opportunities with leading corporations and media partners.

An honors graduate of Harvard University, Julie's experience includes consulting with leading management consulting firm McKinsey & Company. Julie also led strategic efforts for DreamWorks Interactive, the DreamWorks interactive multi-media division, where she was part of the senior executive team and focused on branding, licensing and strategic planning.
"When it comes to branding and developing wide-reaching platforms for talent, Julie Carson May is exceptional!"

Heidi Krupp
President, Krupp Kommunications
"The team at Media Motion International combines the core aspects of brand management with the highest levels of creativity and an entrepreneurial spirit. MMI has generated tremendous business and financial results for my clients."

Mary Lengle
President, Madison & Co.